MEET THE ANIMAL CHANNEL MASCOT
The Mighty Maximus: An Inspirational Story Of Survival!
Maximus aka Maxie or Max is a regal and beautiful doberman pinscher as all our dogs have been. Tora, Sheba, Chispa, and Pepe were wonderful in their own right but Maximus has been an example of hope and survival for those who have been around him during the pandemic. We want to share his story because it will inspire you too.
Max is a curious and extremely intelligent fellow since a puppy at Twenty First Century Studios, a motion picture production company. He serves in public relations, sometimes acting in films, as well as security and he doesn't leave the company's equipment until all has been unloaded and taken in from our production truck. He also checks and makes sure customers are safe when they leave at night.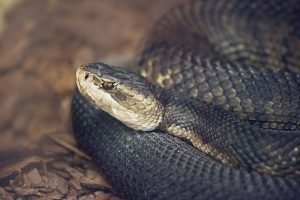 Max was bitten by a moccasin near a city park where a lot of wildlife has been pushed into a small area due to massive development. Twenty First Century Studios director Carlos Rodriguez, who had worked previously for the State of Florida documenting Florida wetlands and animals, knew right away there was something wrong with Max's demeanor and sensing a snakebite drove his sports car "fast and furious" to the nearest ER, forcing the doctors to treat as a snakebite STAT! 48 hours of nervous anticipation and several thousand dollars of antivenom finally saved him. Maximus kissed us all in appreciation when we brought him home.
Not soon after Max was back and running around, playing in the local park when one of the wild cats that hang around the railroad tracks, jumped on top of his head from a fence and gave him a horrible case of cat scratch fever from a scratch in his ear. Back to the doctors. Breeding these wild cats has been a problem in Jacksonville Florida that has gotten out of control by a misguided city ordinance that allows feral cat feeding, breaking the natural balance for other wild animals and causing a rise in rats from food being left out as well as disease. Max got over the infection and his sharp hearing wasn't affected.[/caption]
The rains that year were terrible and he then got a serious case of girardia from stagnant water, a parasite that destroys your digestive system. Ineffective medical care caused swelling and suffering for 8 months until he was taken to highly recommended Miramar Animal Hospital where they prevented a hernia operation. There Max was treated by Dr. Ferrin and Dr. Stacey, a husband and wife duo at Miramar Animal Hospital.
It wasn't long before Max had the worst of all challenges: a massive stroke. One night Max went into convulsions not being able to get up, violently vomiting and thrashing. We rushed him to the ER and later discovered through a specialist that he had massive bleeding in his brain causing paralysis. This was the biggest blow yet. We didnt know if he would ever recover. The specialist, Dr. Hopkins neurosurgeon at Blue pearl called it a rare case due to his young age and not having any conditions that cause strokes. Could it have been from a previous clot from the snakebite? No one knows to this day. Max was paralyzed. He couldn't walk. We never gave up on him, making him walk up and down the stairs to our parking lot with a harness.
It was important to Max to get better and learn to walk again. Little by little he began walking. Max is head of secuity at the production studio, there is no time to waste! The studio and beloved owner must be protected at all costs. Eventaully Max got tired of lying around, so he began to teach himself to walk again! No dog therapy required, just the sheer will of being able to play with his owner and protect the studio he calls home.
With constant care and a lot of prayers, Max returned to what he loved most: working. He is a millenial, but no slacker. Soon Max was running around and greeting all his doggie friends at the local park. But an irresponsible person brought an obviously bad pit bull into the park with kids and gentle dogs. He wanted to get at anything that moved. Although we tried to escape the park as others had done, the owner could not control the dog who lashed out at our friendly Max.
His back legs still not totally recovered, Max could not hold back the large pit bull and fell backwards on the ground. The pit clamped down on his neck and wouldnt let go. Max's owner beat it mercilessly to no avail. Somehow he freed Max and rushed him to Miramar. The guilty owner ran away to avoid responsibility…a sign of the times.
Being attacked by a killer pitbull which obviously had been around cruelty and fighting dogs could have been it for the now infamous Twenty First Century Studios mascot, Max. However with surgery, numerous vet visits and a lot of rest through a stand-still global pandemic, he has recovered. Miraculously taking all the disgusting medications prescribed to him this Doberman stood his ground.
Maximus has been an inspiration to those that are challenged with life threatening events to never give up…The doctors' bills were definitely worth every penny but love to and from his owners was a key ingredient. Maybe his story wil inspire you too…
HOLLYWOOD AND ANIMAL CONSERVATION
This past December of 2020, hollywood special effects master Tim Lawrence passed away but before he left this world he founded the non-profit organization Conservation Arts, dedicated to animal education. Lawrence was well known for his special effects work and designs in well known films such as Gremlins, Ghostbusters, and Apocalypto. He used a method with his knowledge of special effects from hollywood to develop "Life Casting", a method which ensured an efficient, safe way to mold a cast from live animals. The casts made it easy to record 3D scans that would then be used in 3D printing for educational displays and classroom instruction as well as for the blind. Click the link below to learn more about Conservation Arts and the great work continued in his name.
Do you or your company want to be featured in The Animal Channel? Are you interested in sponsoring? Advertising?
10% OF ALL PROCEEDS DONATED WILL GO TO CONSERVATION ARTS AND SAVE THE FLORIDA PANTHER FUND
Animal Channel thanks all of our wonderful sponsors for their support!